Our Photographers
---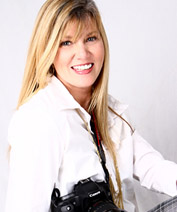 Hope Larson
Owner and veteran photographer, Hope's passion for the beach, photography, and people, led her to epen Coastal Studios in the Myrtle Beach area where she could pursue all of her passions at the same time and place.
---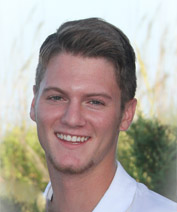 Ryan Larson
Photographer Ryan Larson brings a unique and fun edge to every sessions he does. Ryan's clients describe him with descriptive words like "Awesome!", "Hilarious", "Talented"……….. Coastal Studios is proud to have him on our team!
---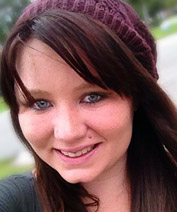 Ashley Henderson
Ashley is a Senior Staff Photographer at Coastal Studios.

She is our 'sunshine' girl! She smiles and it's like pure sunshine!

Ashely brings unique talent and creativity to her photo sessions. She definatley can think outside the box and create beautiful memories! Her clients praise the work she does and she continues to produce amazing family memories through her photography!
---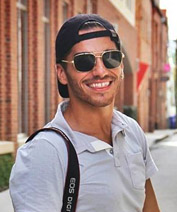 Joe Vumbaco
Joe Vumbaco of Connecticut's love for the art of photography started in his junior year of high school, spending whatever free time he had in the dark room. Since then Joe has continued to grow as a photographer, both in film and digital. In May of 2012 he graduated from Southern Connecticut State University with a Bachelors Degree in Studio Art and a Concentration in Photography. In 2010 he studied abroad at Cite Internationale Universitaire de Paris, France. Joe has attended the New York Institute of Photography as well as the Creative Arts Workshop in Connecticut. Joe became pert of the Coastal family in March of 2014.
---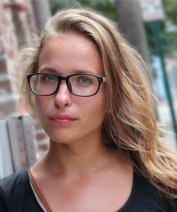 Polina Zimina
WOW! Everyone loves, loves, loves Polina! An amzing artist and skilled photographer her clients just rave about her!

Her " Look at me" personality and humor makes every photo session unique, fun and entertaining!

Polina joined the Coastal Studios family for the Summer Season (2014) and will be returning to Russia to complete another year of college in the fall.

We are looking forward to her return at the end of Spring 2015!!

Polina is majoring in Graphic Arts at the Krasnoyarsk State Institute of Art in Krasnoyarsk, Russia
---
Coastal Studios Gets That Shot That Last A Lifetime!
Whether you want to capture that perfect vacation moment or remember the family bonding forever nothing will secure that memory like a custom photograph by a professional photographer.